Protection. Comfort. Reliability.
Protex® shields workers from the hazards of demanding environments, providing higher FR performance for greater safety.

2022 NSC Safety Congress & Expo
19-21 September 2022 / San Diego, CA
What is Protex?
Protex is an inherently flame resistant modacrylic fiber that enhances finished fabrics with flame extinguishing benefits.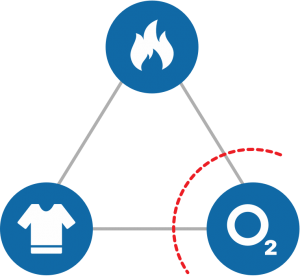 Fire requires a combination of heat, material and oxygen. When the flame-retardant polymer contained in Protex fiber is exposed to heat, the material self-extinguishes by inhibiting oxygen, instantly forming a char barrier that protects the finished fabric from igniting or continuing to burn.